News — Tempering Chocolate
• Chocolate • Tempering Chocolate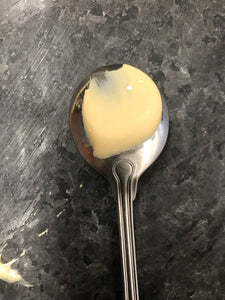 I love playing with my food, especially dessert, chocolate.  Chocolate is the greatest blank canvas in which to embellish and you have the added benefit that it can melt both in your mouth and hands.  I'm thinking of finger painting my lips and giving someone a kiss.  Yes, chocolate, the amazing fun food, dessert.     The end of summer means fall is soon approaching and I start thinking about popcorn.  Popcorn...... buttery, rich, sticky caramel, cheese, spiced..... popcorn.  Ohhhhhh and popcorn can be as easy as putting an already weighed bag in the microwave, or putting kernels in an...
---
• Chocolate • Tempering Chocolate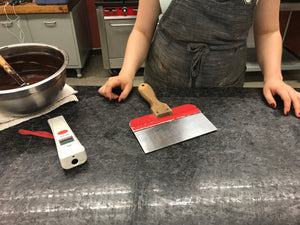 The fat in Chocolate is cocoa butter.  When making candies, sculptures and such, that fat must be tempered.  To temper is to take the Chocolate through three different heat temperatures.  The ending result is Chocolat that dries quickly, breaks with a snap and has a beautiful appearance and mouth feel.