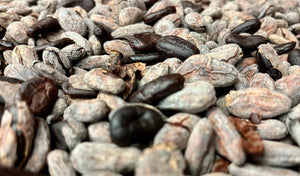 It feels so goooood to create, contribute, inspire. I'm back in the kitchen making #CHOCOLATE, from scratch, #beantobar, #dark 70%, for you. I feel like there is an exchange of love that we share. Thank you. Cacao Bean : India - Idukki Hills, KeralaSource Type : Direct Trade Harvest Year: 2019Variety : "Mankuva" TrinitarioCertifications : OrganicTasting Notes : Sweet caramel, butterscotch, warm spices, black licorice, raisin Love is in the air….
---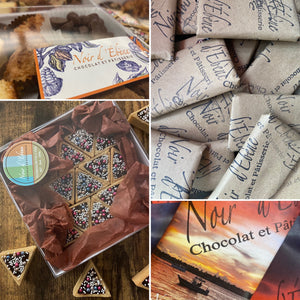 THANK YOU for sharing in my love of both handcrafted savory and sugar items. Thank you for believing in and supporting Noir d'Ebene. I am still in love with it all and find it a pleasure to create and serve you daily. We can't keep beignets, boudin or chocolates on the shelf. Many of you have been taken us serious now that you know we cater and ship, THANK YOU. If there is ever a question or concern, please do not hesitate to share, as we are great together. hug yourself. kiss yourself. bring someone in. STORE & HOURS 1309...
---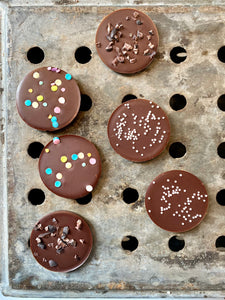 Our one year anniversary is soon approaching and it feels good, great actually.  Its taken me 25 years to open my first store and one year to be inside it sharing it with you.  It takes us all, my vision, Rebecca, Tawana and Robert running the store.  Frances, Sophia, the Transitional and Summer Youth Students working with me in the kitchen, Friends and Family giving advice, and you, for showing up, showing interest and supporting with your dollar.  Thank you all. Some months have been extremely slow while others have kept us exhausted and busy.  Through it all I have...
---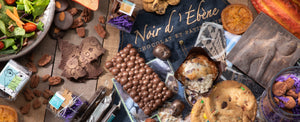 Evanston, IL — Evanston's premier chocolatier, Shannon Sudduth, has opened her first retail location at 1309 Chicago Avenue, near Dempster Street. Shannon has been crafting  bean-to-bar chocolates, confections and pastries for over 25 years. The business,  Noir d'Ébène Chocolat et Pâtisserie, has been operating out of the Family Focus Center and is now ready to make the step to its own retail location. The boutique will feature small batch  artisanal chocolates, patisseries and savory items, all made from scratch with ethically sourced ingredients, with the menu changing weekly.   Shannon is a native Evanstonian, raised in the Fifth Ward, although...
---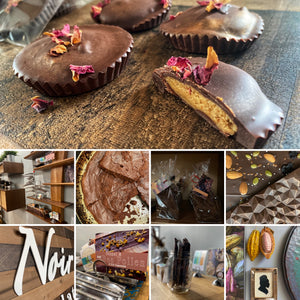 I love PLEASURE. The word itself, elicits a smile. Pleasure makes us feel good and when we feel good we show up to the world, differently. My pleasure shows up in the form of creativity and the love of sharing. Pastries, chocolates, sugar, sweet, savory are my pleasures that I joyfully work with. Each being mystical and powerful. Food is magic, pleasure, and brings us together for a good time and nourishment. Noir d'Ebene is here and one day the boutique doors will open for you to walk in, share and enjoy in the excitement of pleasure.  My ask today...