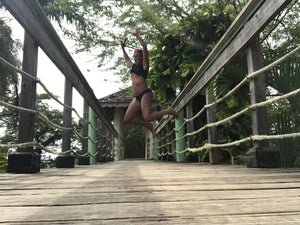 I am here to live a great life and to share it with you.
---
Welcome to Spring I say, welcome to Spring.  Soon cooler days will be behind us as we begin feeling the warmth of the sun. Spring reminds me of growth, change and with it greater possibilities. The downtown Evanston Farmers Market begins May 4th. We are preparing to be there EVERY Saturday in our new location near the train tracks, in the same row as Bennions Bakery. Expect newer creations with our handcrafted bean-to-bar chocolate and many favorites that you've grown to love. This summer we introduce Noir d'Ebene COOKS at the market featuring our delicious sandwiches made with oven roasted...
---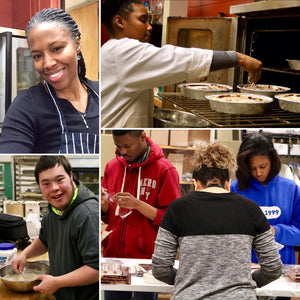 How excited we are to be a part of 2019 with our handcrafted bean to bar chocolate, cookies, pastries, confections and catering. Thank you for joining us. We plan to offer new and fun items every quarter as well as keep you updated on what our culinary students are doing in, Sugar in the Class.  This is going to be an exciting and epic year. Have your chocolate tray ready as we plan to keep it filled.    Sincerely,   Your Chocolate Team @ Noir d'Ebene Chocolat et Patisserie 
---
• Chocolate • Tempering Chocolate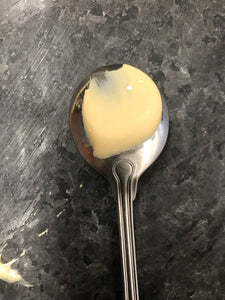 I love playing with my food, especially dessert, chocolate.  Chocolate is the greatest blank canvas in which to embellish and you have the added benefit that it can melt both in your mouth and hands.  I'm thinking of finger painting my lips and giving someone a kiss.  Yes, chocolate, the amazing fun food, dessert.     The end of summer means fall is soon approaching and I start thinking about popcorn.  Popcorn...... buttery, rich, sticky caramel, cheese, spiced..... popcorn.  Ohhhhhh and popcorn can be as easy as putting an already weighed bag in the microwave, or putting kernels in an...
---
• Chocolate • Tempering Chocolate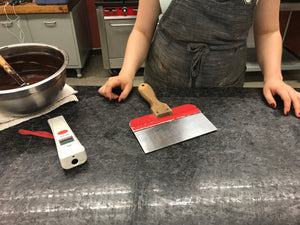 The fat in Chocolate is cocoa butter.  When making candies, sculptures and such, that fat must be tempered.  To temper is to take the Chocolate through three different heat temperatures.  The ending result is Chocolat that dries quickly, breaks with a snap and has a beautiful appearance and mouth feel.